About PSS
Performance Support Systems, Inc. (PSS) is a software company based in Newport News, Virginia. Our passion and goal since 1987 has been to create assessment and development resources to help people become stronger for work and life.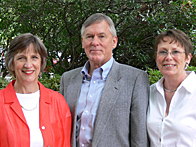 Our three partners, Paula Schlauch, Dennis E. (Denny) Coates, Ph.D., and Meredith Bell, have worked together for over 20 years.
We're like a strong, healthy family, with caring relationships based on mutual trust and respect.
Our Story
Before we became the software company we are today, Denny and Meredith spent many years as business consultants, with a focus on developing leaders and building strong teams. We delivered training programs to thousands of people in hundreds of organizations.
While our clients were delighted with our services, we discovered that our programs didn't have the long-term impact we wanted. Participants were enthusiastic about applying the skills they'd learned, but under the day-to-day pressures of the job, the old familiar patterns resurfaced. We realized that something was missing: an ongoing follow-up system to coach, reinforce, and encourage people as they tried to turn the skills into work habits. That's why we created ProStar Coach.
Our Products

When we released 20/20 Insight in 1994, it was a real breakthrough in feedback technology—an economical, customizable survey platform that made it easy for everyone to get feedback. The program has been used by thousands of organizations and more than a million participants worldwide.
But of course neither feedback nor training can, by themselves, change behavior. So we applied our decades of experience in the leadership assessment and development business to create something totally different, a technology that would support months of guided follow-through and reinforcement to change behavior.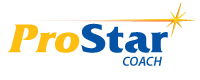 After many years of research and development, we released the revolutionary online virtual coaching system called ProStar Coach. It incorporates everything we've learned about what the brain needs to master a skill or change a behavior pattern.
"You could look for a lifetime and not find its equal."
"If you are looking for an organization that really walks the talk, providing you and your clients with rock-solid support and strategies to help you be successful in your business...this is it.
I have worked with the team members at Performance Support Systems for 15 years, and they have never disappointed me. They provide the real, solid support that we expect from long-time friends, not our vendors. They have, indeed, become very valued friends who share a common goal of providing world class service. PSS is the epitome of the client-centered, high-integrity, high-support company with world class products. You could look for a lifetime and not find its equal."
Bud Cummings
Professional Development Associates, Abilene, TX
http://prodevelop.com
Performance Support Systems, Inc. ~ PO Box 1655 ~ Newport News, VA 23601
(800) 488-6463 ~ (757) 873-3700